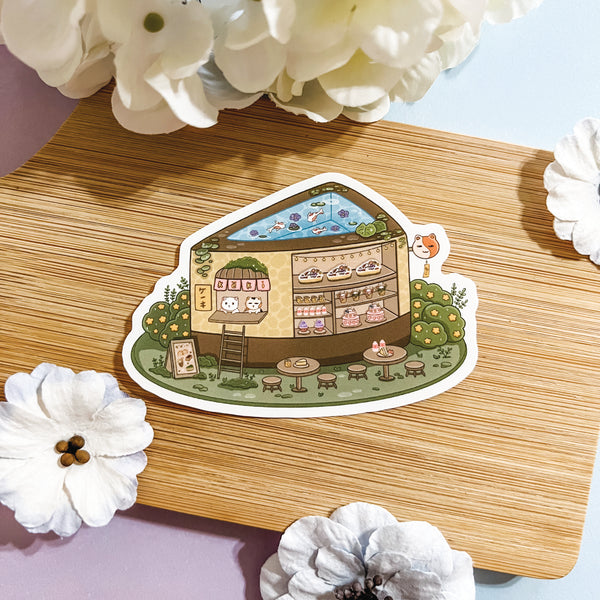 Cake-shaped cake shop, with a rooftop koi pond! Desserts that are pretty to look at and even yummier to eat, especially on a romantic rainy afternoon. Come sit awhile and chat with the nēko bakery owners!
Perfect for decorating laptops, journals, water bottles, or any other surface.
♡ Details
Durable vinyl, perfect for indoor and outdoor use

Approximately 3"

Waterproof and UV resistant

Smooth matte finish with a soft touch
♡ Stickers are illustrated and packaged by me in my little studio.
♡ Be sure to clean the surface before applying the sticker!