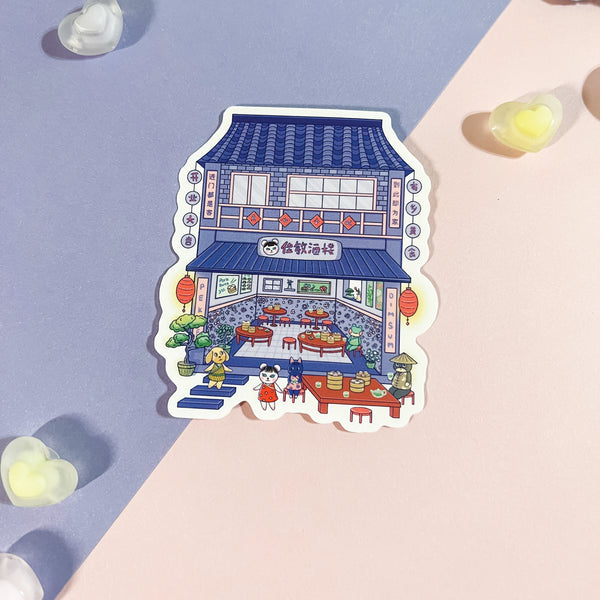 Come sit and eat at Pekoe's open-air dim sum house! Stacks of bamboo steamer baskets filled with xiao long bao, shu mai, char siu bao; tea pots that are never left empty. The dreamy glow of the lanterns against the pastel sky makes this spot the perfect backdrop for dim sum with all your animal friends!
Perfect for decorating laptops, journals, water bottles, or any other surface.
♡ Details

Durable vinyl, perfect for indoor and outdoor use

Approximately 2.5" x 3", die-cut

Waterproof and UV resistant

Smooth matte finish with a soft touch
♡ Be sure to clean the surface before applying the sticker!