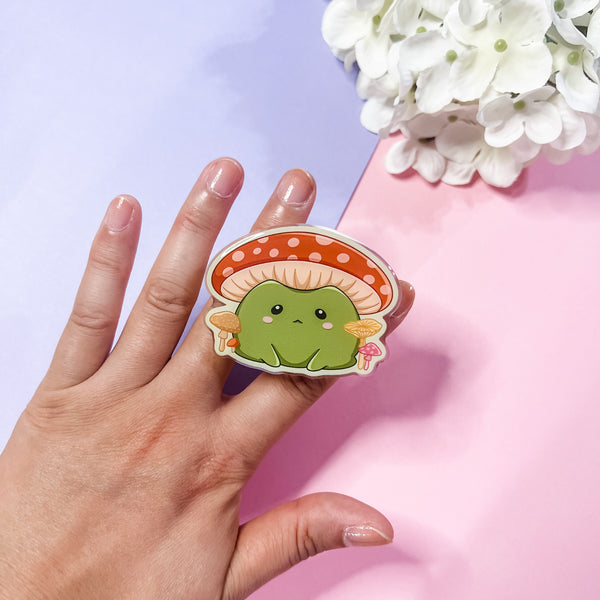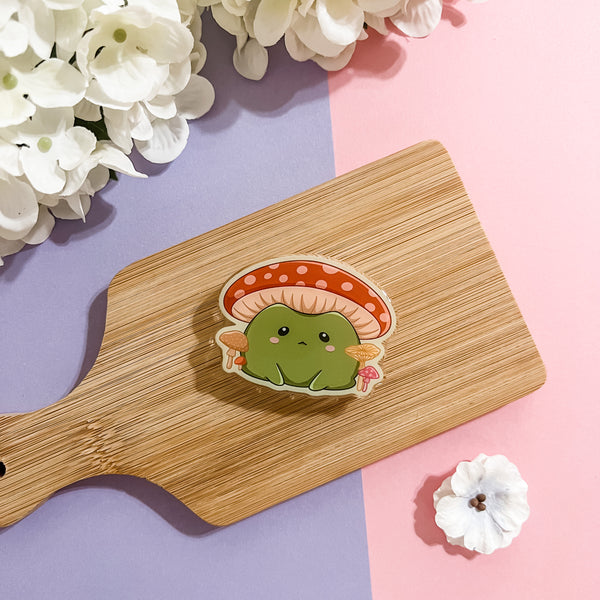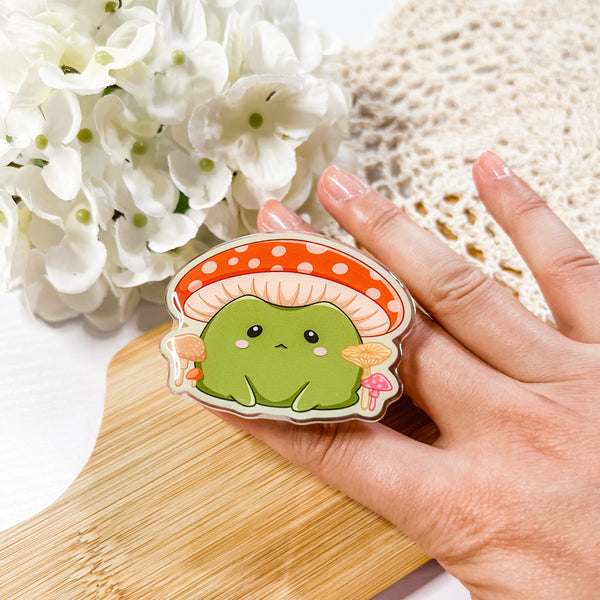 Cute little froggo wearing a mushroom hat, a whimsical and charming phone grip that will bring a smile to your face and add a touch of playful charm to your phone.
♡ Details

Acrylic with epoxy coating

Approximately 2x2" (5.08 cm)

Phone base grip color is white
♡ Be sure to clean the surface before applying the phone grip. Remove the sticker on the back of the phone grip, press firmly onto the desired spot, and hold for 15-30 seconds. 
♡ *Please note: Colors may vary slightly depending on device display.