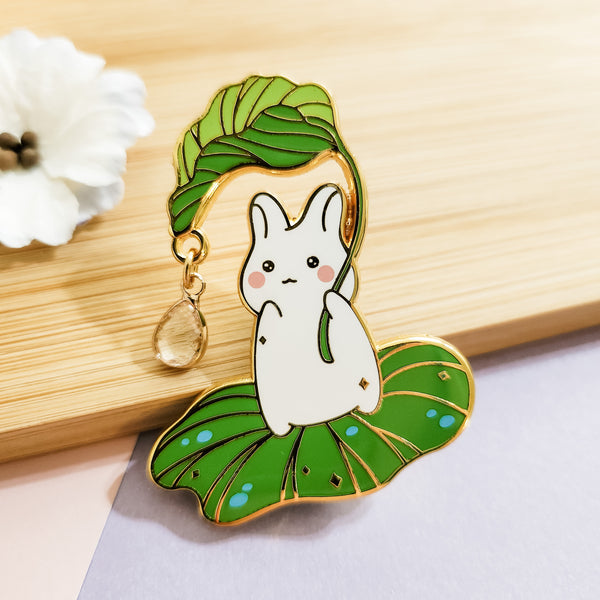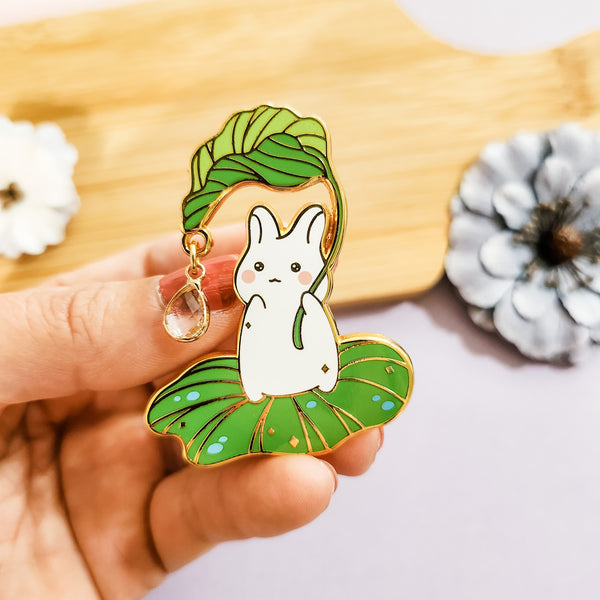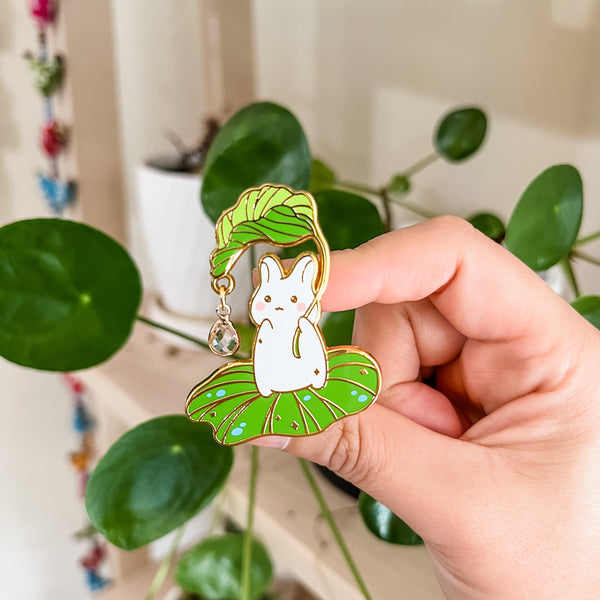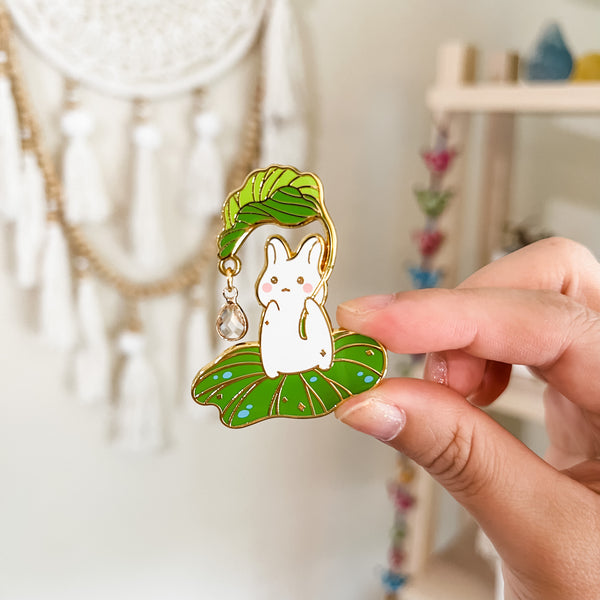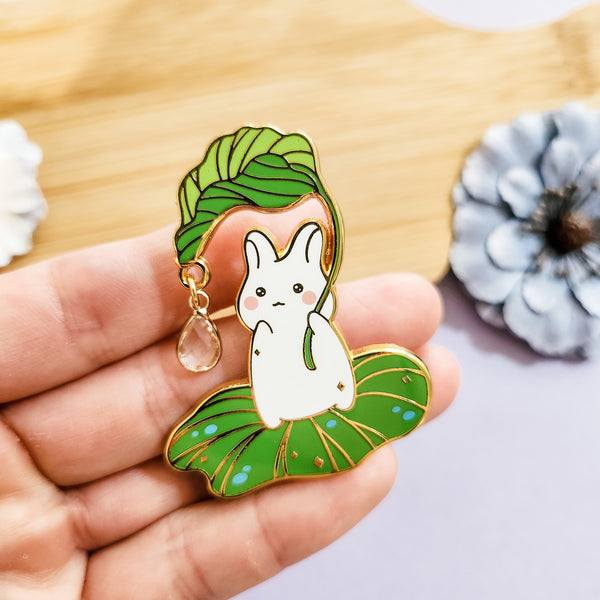 This adorable bunny, standing on a lily pad amidst the raindrops, is here to add an extra dose of cuteness to your life. This enchanting pin is embellished with a dangling crystal drop resembling a waterdrop, and a whole lot of love. 
♡ Details
Bunny Pin
Gold Plated
Hard Enamel
Approximately 1.5" (38mm)
2 Black Rubber Backings
Crystal Gem
Crystalized glass
Gold-plated brass
Approximately 0.55" (14mm)
*Please note that the colors depicted in the mockup photo are for illustrative purposes only. 
The actual colors of the pin may differ
 from what you see on your screen due to variations in display settings, lighting conditions, and the nature of the enamel pin production. 
♡ GRADING
Please read my pin grading guide here.
A GRADE
small scratches or marks on the surface

faint dust in the enamel

minor specks on the surface of the enamel

light imperfections in the metal plating
A Grade pins are perfect for collecting, displaying, or gifting to a friend! 
B GRADE
deep scratches or marks in the enamel

noticeable areas of under-filled enamel

noticeable air bubbles in the enamel

missing enamel on a small portion of the pins 
Even though B Grade pins are not perfect, they are still highly wearable and can make great display pins on hats or backpacks.
♡ B Grade pins may not be returned or exchanged.
♡ Please note: Colors may vary slightly depending on device display.