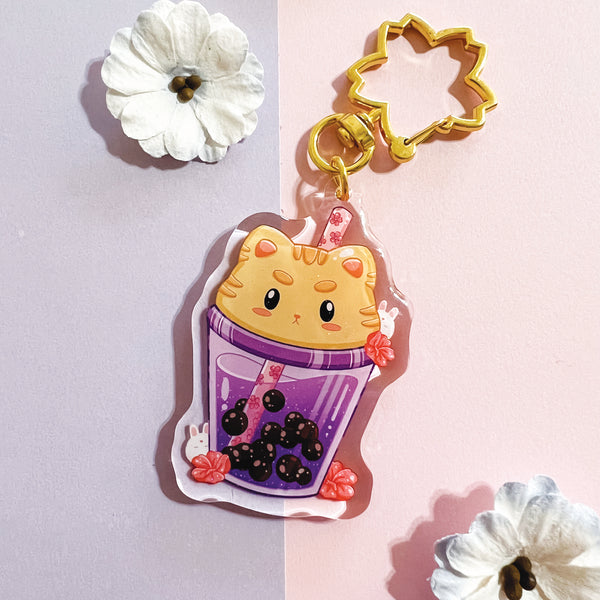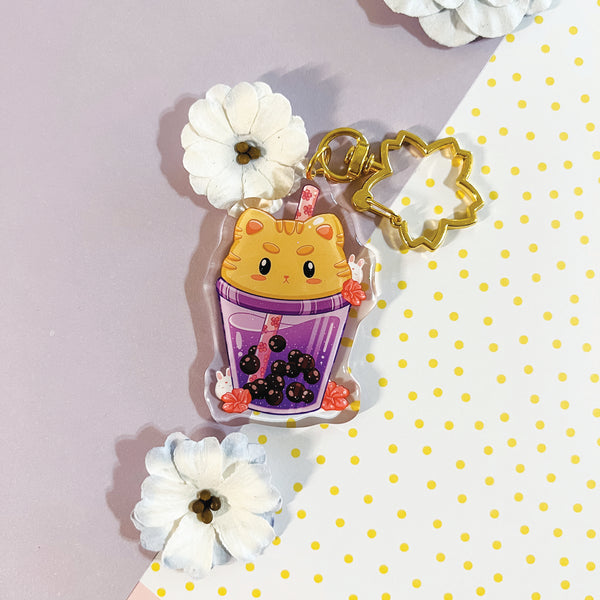 I named my cat Taro after my favorite boba tea flavor, and it just seemed fitting to combine the two. So now we have Taro Boba Tea! It's clever, right?
♡ Details

Acrylic with single-side epoxy coating
2.5" tall, approximately 6.35 cm

Cherry blossom clasp included

Double-sided, double-board acrylic 
♡ Perfect gift for boba AND cat lovers!
♡ Be sure to peel off the protective film on the back of the acrylic! 
♡ *Please note: Colors may vary slightly depending on device display.