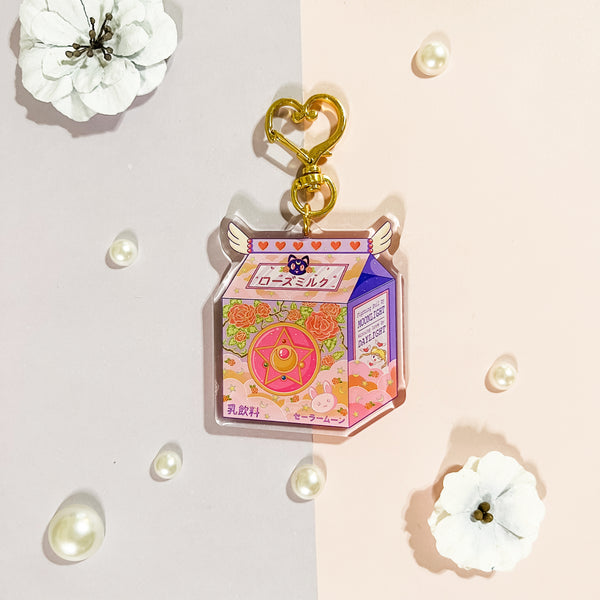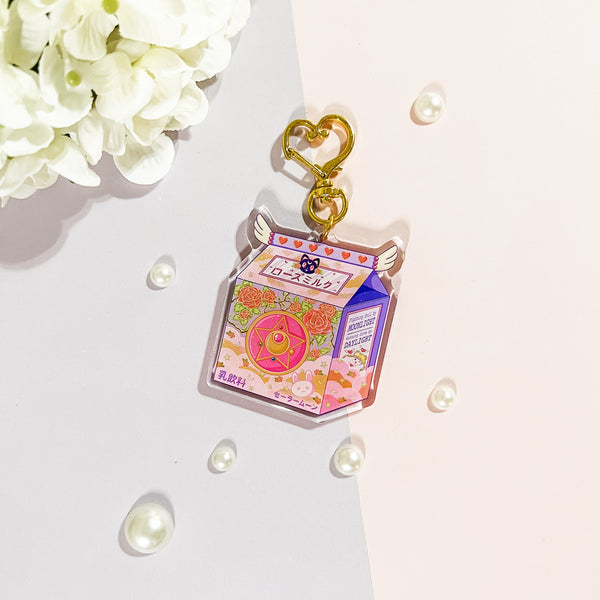 Milk carton inspired by Sailor Moon. Drink to give you powers to fight evil by moonlight, and to win love by daylight!
Perfect for gifts, or attach to your backpack or keys to add a touch of sparkle to your everyday.
♡ Details

Acrylic with single-side glitter epoxy coating
2.5" tall, approximately 6.35 cm

Gold heart clasp included

Double-sided, double-board acrylic 
♡ Be sure to peel off the protective film on the back of the acrylic! 
♡ *Please note: Colors may vary slightly depending on device display.