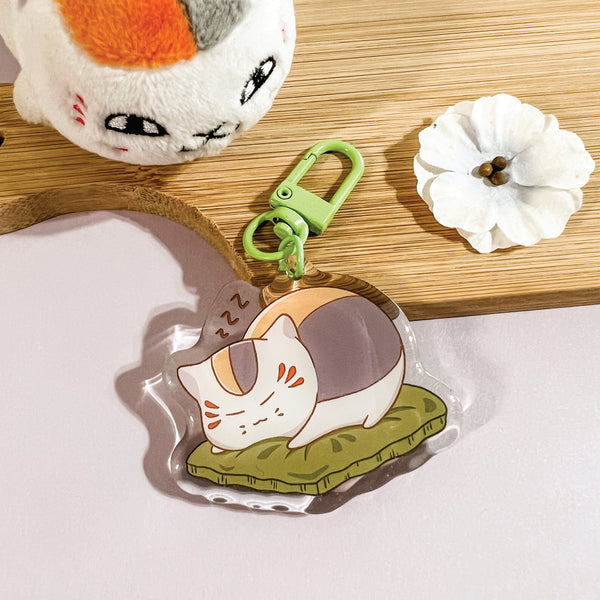 If you are a fan of the anime Natsume Yuujinchou (Natsume's Book of Friends), then you'll definitely recognize this big, chonky, and totally adorable Nyanko Sensei. He is always sleepy and lazy and loves to eat Dango and drink sake, he's also fiercely loyal to his friend, Natsume. I can't help but smile every time I see him on screen. If you are looking for a wholesome, slice-of-life anime to watch, I highly recommend this one! 
♡ Perfect gift for cat lovers, or adding a little flair to your keys or bags. 
♡ Details

Acrylic with single-side epoxy coating

2" tall, approximately 5.08 cm

Green lobster swivel clasp included

Double-sided, double-board acrylic 
♡ Be sure to peel off the protective film on the back of the acrylic! 
♡ Please note: Colors may vary slightly depending on device display.