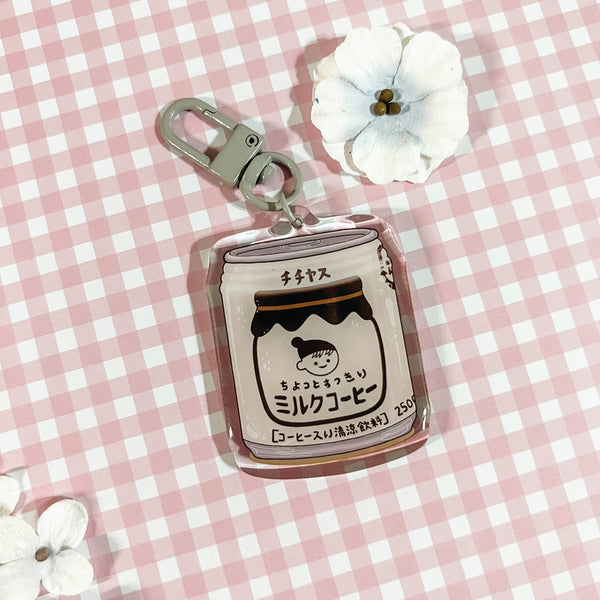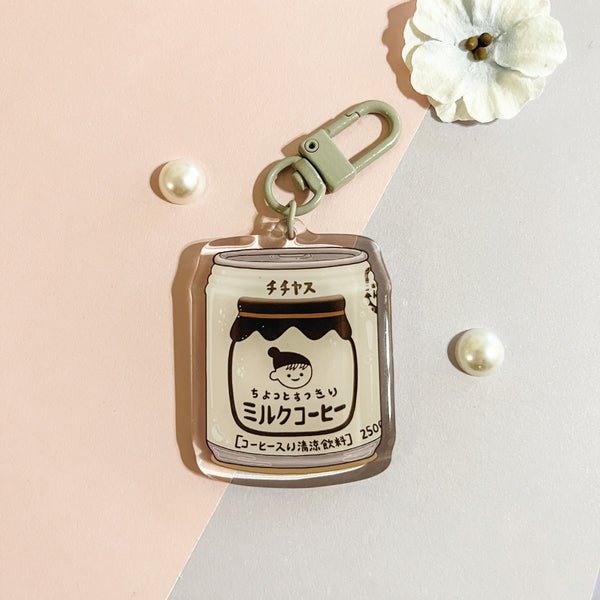 I discovered this wonderful coffee milk drink when I visited Japan in 2019. It's basically coffee combined with milk and a whole lot of sweetener. It's hard to find this drink in the U.S. but now you can carry this little Chichiyasu Milk Coffee wherever you go! 
Perfect for gifts, or adding a little flair to your keys or bags. 
♡ Details

Acrylic with single-side epoxy coating

2" tall, approximately 5.08 cm

Gray lobster swivel clasp included

Double-sided, double-board acrylic 
♡ Be sure to peel off the protective film on the back of the acrylic! 
♡ *Please note: Colors may vary slightly depending on device display.