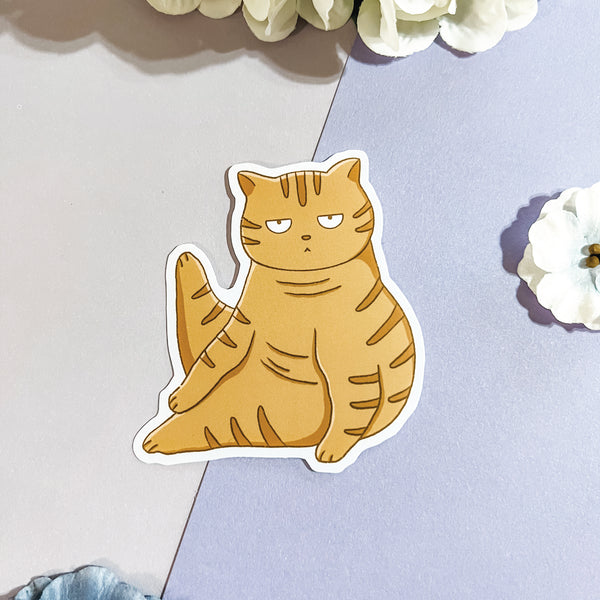 Add some fun to your life with my chonky Scottish Fold cat, Taro! He loves taking naps throughout the day, but at night he has zoomies like nobody's business. His favorite food is chicken and fish, and he loves watching the birds from the window. Despite looking grumpy all the time, he's actually very friendly. :) 
Perfect for decorating laptops, journals, water bottles, or any other smooth surface.
♡ Details
Durable vinyl, perfect for indoor and outdoor use

Approximately 3"

Waterproof and UV resistant

Smooth matte finish with a soft touch
♡ Stickers are illustrated and packaged by me in my little studio.
♡ Be sure to clean the surface before applying the sticker!