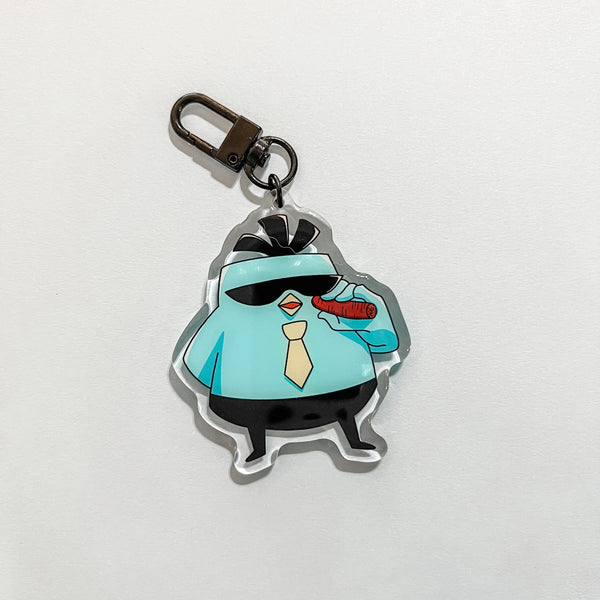 Dai Bo (Ji Da Bao) is one of the main characters of Scissor Seven. He lives on Chicken Island with Seven and Xiao Fei. He often bosses around Seven as his manager but we all know that he also has a soft side. 
♡ Details
2.5" tall, approximately 6.35 cm

Lobster clasp included

Double-sided, double-board acrylic 
♡ Be sure to peel off the protective film on the back of the acrylic! 
♡ *Please note: Colors may vary slightly depending on device display.