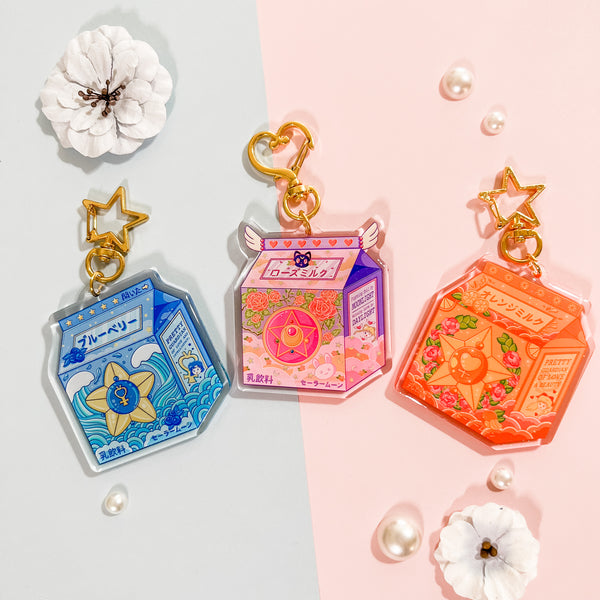 Collect all of the Sailor milk flavors! 
The Sailor Milk Carton Bundle comes in all three flavors: Rose milk, Blueberry milk, and Orange milk.
Perfect for gifts, or attach to your backpack or keys to add a touch of sparkle to your everyday.
♡ Details

Acrylic with single-side glitter epoxy coating
2.5" tall, approximately 6.35 cm

Double-sided, double-board acrylic 
♡ Be sure to peel off the protective film on the back of the acrylic! 
♡ *Please note: Colors may vary slightly depending on device display.