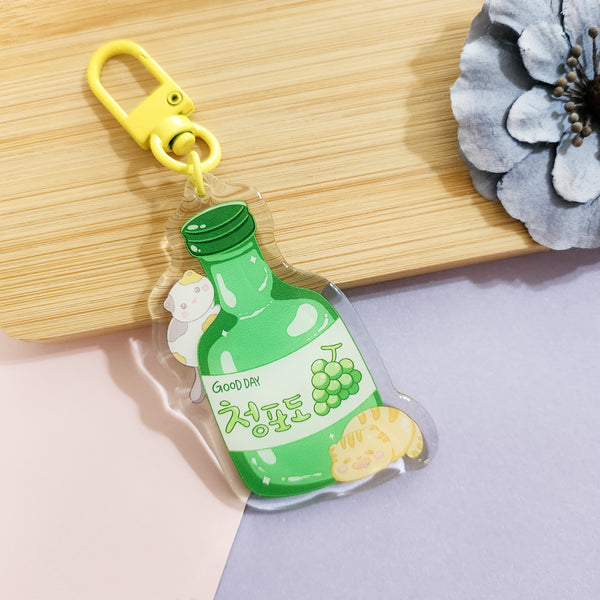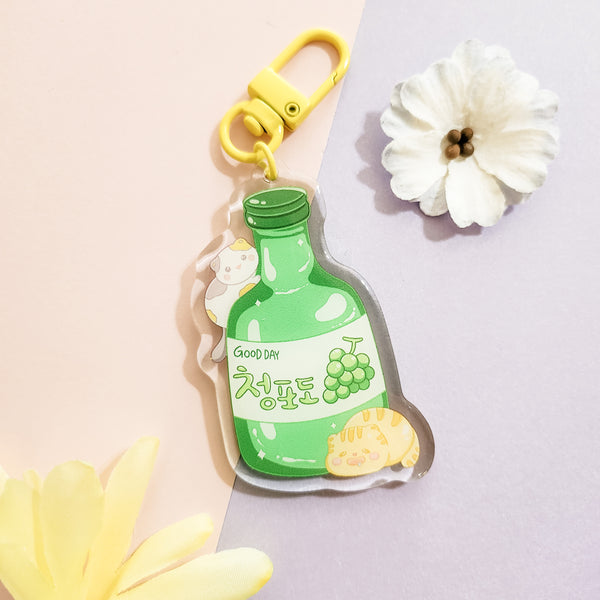 Celebrate your love for soju with this delightful and dainty Grape Soju acrylic keychain, featuring two adorable kitties—one of them showing the effects of having enjoyed a bit too much soju, hehe!
♡ Details

Acrylic with single-side glitter epoxy coating
2.5" tall, approximately 6.35 cm

Yellow lobster clasp included

Double-sided, double-board acrylic 
♡ Be sure to peel off the protective film on the back of the acrylic! 
♡ *Please note: Colors may vary slightly depending on device display.